Anna Smith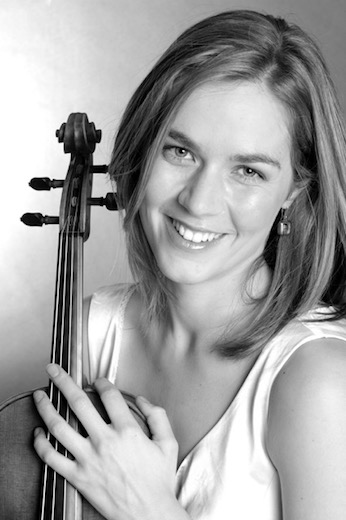 Anna Smith, viola, moved to the Netherlands in 2012, since when she has regularly played with Amsterdam Sinfonietta, NedPhO and Nederlands Kamerorkest.
She has performed chamber music in the Den Haag Chamber Music Festival and the Zutphen Beethoven Festival and also founded Babyconcertjes, a series of chamber music concerts for parents and their babies.
She loves playing chamber music and exploring less known repertoire. In 2016 she is looking forward to performing obscure repertoire for viola and harp with the British harpist, Victoria Davies, trios with Rosina Fabius and Kanako Inoue, and as a member of the WAM String Trio for the Mozart(k)ring in Nijmegen. Anna also plays baroque viola, taking lessons from Antoinette Lohmann, whom she joins in the Giudicci Ensemble and other groups. Her other passion is tango, and she recently recorded "Sencillo", a CD of new music, with the Dutch tango orquestra tipica, Mala Pinta.
Previously Anna was a member of the renowned Hallé Orchestra in Manchester, UK, with whom she toured world-wide and made several Gramophone Award-winning recordings. Anna gained her Postgraduate Diploma with Distinction at the Royal Academy of Music, London, where she also won the Maurice Loban Viola Prize, and was invited to the International Musicians' Seminar, Prussia Cove, on a full scholarship. This followed undergraduate studies at Clare College, Cambridge University, where Anna gained a First in Russian and Polish.