Frank van Koten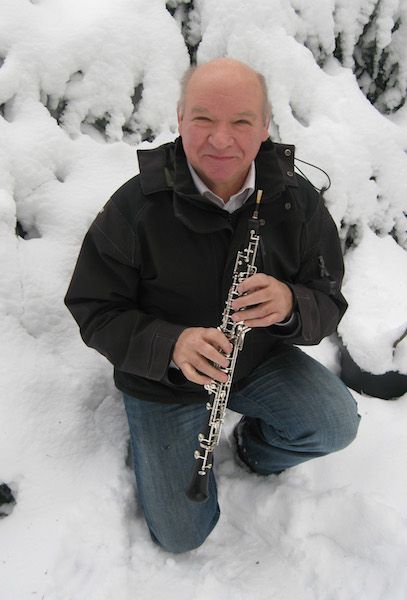 FRANK VAN KOTEN
The Dutch oboist Frank van Koten studied with Heinz Holliger at the State College of Music in Freiburg/ Germany and at the Conservatorium van Amsterdam, where he finished his solos degree Cum Laude. He has awarded many prizes such as the 'International Gaudeamus', 'Zilveren Vriendenkrans Concertgebouw'. 'City Hilversum Culture Prize', and recently he was honoured in 2005 by the Queen of the Netherlands with a royal distinction.
He frequently appears as an oboe soloist and preformed in the famous Amsterdam Concertgebouw many oboe concertos including those by W.A. Mozart, J. Haydn, B. Maderna, B.A. Zimmerman, J. Ibert and R. Vaughan-Williams with almost all of the Dutch professional orchestra's. Besides his solo activities he held the position of solo oboe in the Netherlands Radio Philharmonic Orchestra for more than 30 years.
Concert appearances have taken him to many countries including Canada, the United States, Poland, Bulgaria, Indonesia and most of the European countries and he appeared as a solist with various orchestras in Europe, such as the Soloists of Sofia, Georgian Symfonietta, Saksische Staatskapelle, London Mozart Players, Orchestre de Chambre de Auverny, Heidelberger Kammerorchester, and the Soloists of Russia.
His discography includes the classic oboe concertos as well as the more modern oboe solos. The Dutch composers Ton de Leeuw, Tristan Keuris, Tom Bruynel, Willem Frederik Bon dedicated works to Frank van Koten.