Frans Robert Berkhout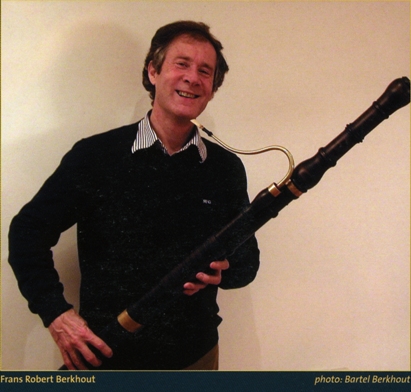 Frans Robert Berkhout (1950) started at the age of 5 with recorder lessons with his father. After having played the oboe for two years he switched to the bassoon at the age of 12 because the school orchestra at that time needed a bassoon.
That instrument was love at first sight, and from the age of 16 years Frans Robert took lessons from Brian Pollard, who has always been his model and who also encouraged him to start playing on period instruments.
For many years Frans Robert played in the Netherlands Chamber Orchestra and several other orchestras such as the Concergebouw Orchestra, the Amsterdam Baroque Soloist and the Combattimento Consort Amsterdam.
As a baroque bassoon and dulcian player he worked together with a number of old-music ensembles such as the Leonhardt Consort, La Petite Bande, Anima Eterna and the Orchestra of the 18th Century (Frans Brüggen).
For several years he was professor baroque bassoon at the Sweelinck Conservatory in Amsterdam.
Nowadays he works together with several chamber music ensembles, among which the Rietveld Ensemble, and he also often plays as a soloist as well.
Recently Frans Robert recorded two CD's with Vivaldi bassoon concerti with the ensemble "La Suave Melodia" conducted by Pieter Dirksen (Etcetera).